About Me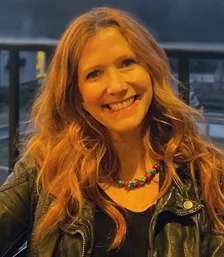 I have been in the mental health field for over twenty years and have been fortunate to have experience in different mental health settings. I have worked with clients with various emotional, mental, behavioral disorders and diverse population. I started my private practice in 2019 with the goal of combining mental health with other expressive outlets, including yoga, art, dance and workshops. Collaborating with other providers in the community with a holistic approach is a passion of mine. I received my Bachelors in Art in English from the University of Southern California, followed by a Masters in Social Work at Virginia Commonwealth University.
My approach is eclectic and I focus on the "why" and not the "what". Tools are helpful in the immediate need to exist in our daily lives. It is understanding our behaviors that heal us. Every individual, couple and family are different, so I will customize a therapeutic plan specifically to their needs and concerns. I am passionate about my work and see the potential for change with every client who will do the work.
I have received training in play therapy through Virginia Commonwealth University Office of Continuing and Professional Education. Providing a safe place for my clients to feel vulnerable and trust me is very important in the healing process.

My interests include reading, hiking, writing fiction, music and traveling. I have three children (10, 17 and 18), three cats, three huge dogs, three hamsters, two geckos and been married for 23 years.